BMU - Building Maintenance Units
One Central Park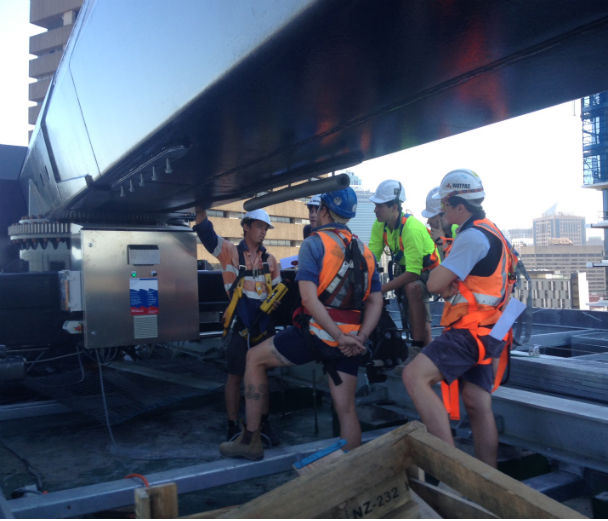 Place: Sydney
Client: Watpac Constructions
Scope:
Design, manufacture and install three building maintenance units to provide access to building facades.
The project involved the construction of a new thirty four storey, One Central Park East and
a new sixteen storey 'One Central Park West mixed use buildings (Residential & Retail) designed by Ateliers Jean Nouvel.

Karabiner Access supplied the building maintenance equipment to provide safe and efficient access to the façade and building for maintenance, inspection and cleaning work.
With our partners Farra Engineering, three BMU's were designed to provide a comprehensive & low maintenance system to enable access to all required areas in sympathy with the architecture and without causing any compromise.
Back to all projects